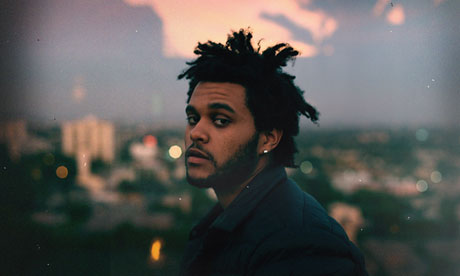 Lets slow it down a little bit on Valentine's Day. Abel Tesfaye, known as The Weeknd out of Toronto, Canada, of Ethiopian decent,  has been gaining a lot of momentum every since Drake gave a shout out via Twitter. With a slow, crooning sound exhibiting strong blues influences tied into falsetto, The Weeknd has a bunch of tracks that will have you stuck on repeat. House of Balloons, a 9 track mixtape, dropped back in 2011, instantly gaining critical acclaim and beating out Watch The Throne and Drake's Take Care for the title of #1 album by Complex. 
Trilogy, the newest tape by The Weeknd, compiles remastered versions of previous mixtapes, with you guessed it 3 new tracks. The song being featured here, "Twenty Eight" is the bonus track to Trilogy.
Sorry I was unable to find the original version on Soundcloud, so this tagged version will have to do.
Preview: The Weeknd – Twenty Eight
Download Trilogy on iTunes here. It is an album you don't want to miss.
Shout out to Jelts for the tip.
And be sure to check out the NSFW music video for "Twenty Eight" after the jump!
ShareThis
Tags: Abel Tesfaye · Blues · Funk · The Weeknd · Trilogy · Twenty EightNo Comments